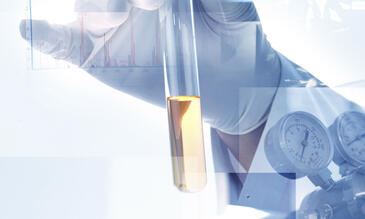 LSTM's Centre for Tropical and Infectious Diseases (CTID) is equipped with medicinal chemistry laboratories and work is predominantly carried out with our long standing collaborative partner Professor Paul O'Neill  together with  Dr Neil Berry, and Dr Gemma Nixon at the University of Liverpool (UoL), Department of Chemistry.  
The LSTM team and University of Liverpool Medicinal Chemistry groups have extensive experience in Drug Discovery and Development in a number of disease areas such as Malaria, Tuberculosis, Neglected Tropical Diseases, AMR and emerging infectious diseases such as COVID-19 and have been involved in a number of Public Development Partnerships (PDPs) with a wide ranging of portfolio of projects spanning from Hit identification/expansion, through to Lead series development and optimisation to pre-clinical Candidate identification.  
Basic studies include the use of chemical biology e.g. Click-chemistry probes for mode of action studies and computational modelling towards understanding and predicting molecular properties.