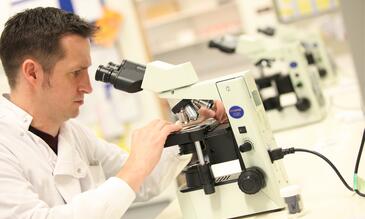 The Clinical Diagnostic Parasitology Laboratory is a CPA accredited laboratory located in the Department of Clinical Sciences at The Liverpool School of Tropical Medicine. The laboratory offers a referral service for the identification of a wide range of human parasites from clinical specimens. 
The laboratory participates in the external NEQAS quality assurance schemes for blood parasitology, faecal parasitology, malaria rapid diagnostic tests (RDT's) and parasite serology. The laboratory accepts samples from NHS and PHE laboratories, private hospitals, and private laboratories.
Find out more about the Clinical Diagnostic Parasitology Laboratory services.