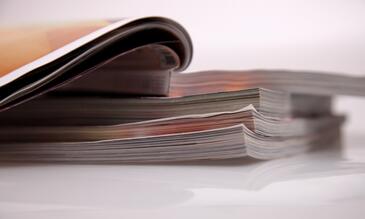 Developing the IVIG biomimetic, hexa-Fc, for drug and vaccine applications.  zajkowsky DM, Andersen JT, Fuchs A, Wilson TJ, Mekhaiel D, Colonna M, He J, Shao Z, Mitchell DA, Wu G, Dell A, Haslam S, Lloyd KA, Moore SC, Sandlie I, Blundell PA, Pleass RJ.Sci Rep. 2015 Apr 27;5:9526. doi: 10.1038/srep09526. 
Fc-fusion proteins: new developments and future perspectives.Czajkowsky DM, Hu J, Shao Z, Pleass RJ.EMBO Mol Med. 2012 Oct;4(10):1015-28. doi: 10.1002/emmm.201201379.
Polymeric human Fc-fusion proteins with modified effector functions.Mekhaiel DN, Czajkowsky DM, Andersen JT, Shi J, El-Faham M, Doenhoff M, McIntosh RS, Sandlie I, He J, Hu J, Shao Z, Pleass RJ.
Sci Rep. 2011;1:124. doi: 10.1038/srep00124. 
The importance of human FcgammaRI in mediating protection to malaria.McIntosh RS, Shi J, Jennings RM, Chappel JC, de Koning-Ward TF, Smith T, Green J, van Egmond M, Leusen JH, Lazarou M, van de Winkel J, Jones TS, Crabb BS, Holder AA, Pleass RJ.PLoS Pathog. 2007 May 18;3(5):e72. 
Novel antimalarial antibodies highlight the importance of the antibody Fc region in mediating protection. Pleass RJ, Ogun SA, McGuinness DH, van de Winkel JG, Holder AA, Woof JM. Blood. 2003 Dec 15;102(13):4424-30. 
Antibody-based therapies for malaria. Pleass RJ, Holder AA.Nat Rev Microbiol. 2005 Nov;3(11):893-9.